Automotive Security Tips
You don't have to own a fancy or expensive vehicle to feel as if you spend so much time in it that you may as well move in and make it your home. You do, however, need to make sure you do everything you can to keep you and your automotive safe. Prevent a problem before it happens by knowing what steps to take to keep your car safe and secure and free of becoming a victim of theft.
Install a car security system. Sounding an alarm at an attempt to burglarize your vehicle is a good step in scaring off would-be criminals. Insurance companies agree. Having a working alarm system on our car may very well bring down the cost of your insurance. Perhaps your car came with an alarm as all newer models do, but if you own an older model vehicle, you probably don't have a built-in alarm system. If not, you need one as a basic level of security. A qualified auto locksmith ill be able to install a professional quality alarm system.
Use Discretion – Don't make it obvious if you are toting around valuables in your vehicle, especially, when packing to leave for a vacation or business trip. Otherwise, onlookers will not only get a glimpse of your prized possessions, but they will also be clued in that your house will be vacant soon. If they don't try to break into your car, your house may be their target. Be stealth-like in your common sense, and take care to park as close to your home as possible when bringing suitcases in and out. Pack as much as possible inside an enclosed trunk or behind tinted rear glass. If you don't have a luggage carrier on the roof that may make it impossible to fit inside a garage, loading up the vehicle inside the garage is the best idea to keep out of sight.
Be Choosy About Where You Park. Always park your vehicle in a well-lit area with lots of foot traffic nearby. If there is a potential witness to a break-in, would-be thieves are often deterred from hitting up your car and will move on to an easier target. In a hotel lot, park as close as possible to the hotel's front desk.
Use Only Reliable Valet to Park. While it's nice to feel like you're rubbing shoulders with the elite upper class, handing your keys over to a complete stranger, even if he is wearing a uniform, is never a good idea. Those valet tickets often reveal in the fine print that they take no responsibility for stolen or damaged items found in your vehicle.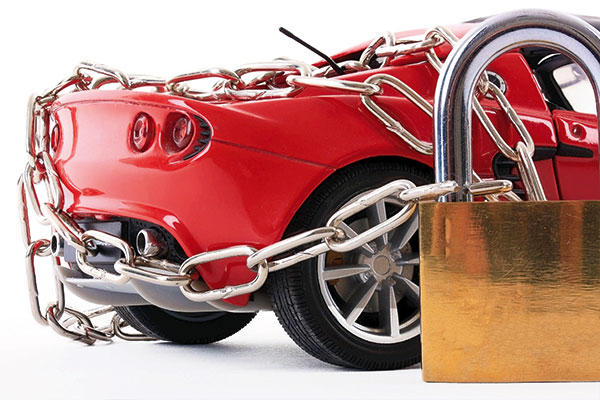 Visit our car locksmith service page for more information about automotive locksmith services and for car locksmith service request.